Established in Miramont-De-Guyenne, a town which vibrates for the circus and the live entertainment since more than a century, notably by the implantation at the begining of the 19th century of the famous Zoo Circus of the Court brothers with the Albertinis. They were italian artists set in Miramont, they presented amazing shows of an international renown which created a huge economic and touristic  development for the region.  The BASTID'Art Association has the strength will to promote, to transmit , to support and to participate to the developement and to the diversity of the live entertainment. 
•••••••••••••
Program

 : BASTID'Art now plans on the territory live entertainment from all sides all along the year (Circus, Dance, Theatre, Clown, Puppets, Magic, …).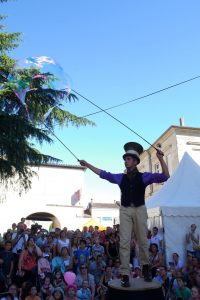 —————————————————————————————
CIRKéZIK

: Circus and Music Springboard Touring Festival, is each year at the heart of the Communauté de communes du pays de Lauzun (in a different town every year).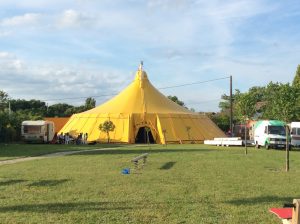 —————————————————————————————
Artistic Residencies : BASTID'Art proposes today an area to allow the artists to work in adapted places for their creations.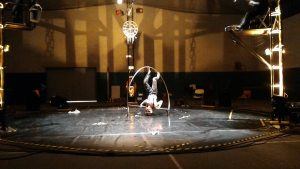 —————————————————————————————
School projects
 : Because you have to learn how to become curious and open minded, BASTID'Art begins to set up school projects  for children to let them discover quality shows and to allow them to meet artists through workshops.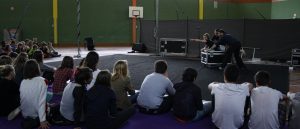 The association ambitions :
→ to communicate,
→ to develop the curiosity, the love for live entertainment,
→ to improve its knowledge on the live art by studying shows and meeting professionals
→ to contribute to the general and humanist culture,
→  to develop, on our scale, the critical sense which allows everyone to be a responsible and autonomous citizen,
→ to create a link on the territory through the associations, the local institutions and the other cultural and social actors, in many projects.
The BASTID'Art association clearly works all along the year to make quality cutlure accessible for all.
The Association Commitments:
A lively audience, live entertainment… and accessible !
A clear statement from our association: to offer an accessible culture of quality to the great majority ! This is why, on more than 120 shows of the festival, only a dozen of shows are charged, and for reasonable prices: between 4 and 7 euros.  
To communicate…
With the goal of perpetuate the circassian values of Miramont-de-Guyenne, the BASTID'Art association wants to give this story and this passion through developing its cultural operator activity, particularly towards the young audience by the creation of «la Rue des Mômes», and by becoming a resource pole, acknoledged by the artists and the street arts schedulers in Lot-et-Garonne.
To discover…
BASTID'Art, new talents snooper… BASTID'Art is opened to the four corners of the world for its program, but loves to choose to trust the new companies, the new creations, the originality, the ones who dare, the passionates … 
To create link
BASTID'Art creates link enabling everyone to throw itself into its events, ensures that inhabitants and local culural actors appropriate themselves the assoication projects ( artists accommodation at the inhabitant house, skills exchanges with local associations…). The association uses its energy to develop fraternity and solidarity. Because unity makes strength, the more, the merrier… 
To give sense
To propose a different cultural offer, to open minds to live entertainment, and why not to create vocations? To animate a rural area by proposing a high standard cultural offer… To enable a better access for the youth to the culture, to develop their open-mindedness, the creativity, the imagination, the observation and the curiosity…